Professional Guttering Services London
GUTTER CLEANING LONDON WOOD GREEN N22
As the leading professionals for gutter cleaning in North London we are the 1st choice company in Wood Green N22. With over 15 plus years experience in roof and gutter cleaning industry, our fantastic range of gutter services is available to all residents of N22 Wood Green North London, We also serve all greater London Boroughs and surrounding counties covering around a 50 kilometer radius.
Our gutter cleaning service is offered at low affordable rates with out compromising our premium service.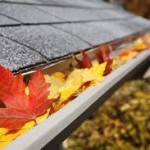 ABOUT GUTTER CLEANING LONDON WOOD GREEN N22
Our professional guttering services have been offered to all property owners in Wood Green N22 North London for many years. We have hundreds of satisfied residential and business customers many of whom use our services regularly. We offer a supreme quality gutter cleaning service with low affordable rates. We take great pride in customer satisfaction and are Wood Green N22 Local WHICH? Trusted Trader.
For First Class Guttering services you can rely on London Roof and Gutter Clean being Number 1
WHY CHOOSE GUTTER CLEANING LONDON WOOD GREEN N22
Our expert gutter cleaning service is the preferred choice for property owners in N22 Wood Green. Competitive rates with superior service, makes us the leading gutter and roof cleaning company in North London.
Five reasons why you should use our gutter cleaning services London
Local Company Based in London

Professionals Gutter Cleaners

Affordable Rates

First Class Service

Fully Endorsed WHICH? Trusted Trader
FULLY ENDORSED 
WHICH

?

TRUSTED TRADER 
WOOD GREEN N22
Guttering Cleaning London Wood Green N22
Finding a trusted gutter cleaning company in Wood Green N22 can be a difficult task, whilst there are many companies offering trusted trader directories and reviews, it can be confusing to know which ones to trust. London Roof and Gutter Clean are proud to be members the WHICH? Trusted Trader Scheme. WHICH? is a well established brand trusted by consumers  for there in depth reviews of consumer products and services. We have been fully endorsed by WHICH? Trusted Trader assessors passing a rigorous assessment that meets trading standard requirements.
Contact Us :
Telephone: 0203 375 8573                               Email: Info@londonroofandgutterclean.co.uk
or use the contact form below