Guttering Replacement Service
London Roof Clean Gutter Replacements
.

Weather you require part replacement or full replacement London Roof and Gutter Clean guttering repalcement service team prides it self on
Premier Service @ Competitive prices = Customer Satisfaction
Guttering Replacement Service
Guttering, Fascias, Soffits and Downpipes are all key factors in protecting your property from water damage, damp and mold growth, rotten fascias can often lead to your guttering bowing out of shape or sloping down and allowing water to flow down your fascias and soffits and then on to your property potentially costing thousands to repair if not treated in time. London Roof Clean recommend you replace any damage before it gets worse. We will send our fully trained staff to replace any damaged gutters, fascias , soffits and downpipes this will ensure  they function correctly ensuring the water is carried away from your property , protecting your property.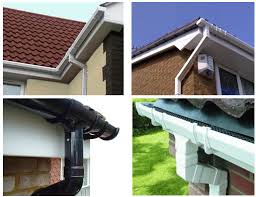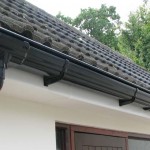 Gutter Replacement Service
At London Roof Clean we take great pride in all the services we provide, our ethos is to provide a premier service at a guaranteed competitively low price. If you are require a guttering replacement service with high quality product expertly installed than you need look no further. We provide a free site survey with free no obligation quotes. With a wide range of options available you can be sure that we will find the best solution for your home that functional and aesthetically look great.
London Roof Clean's Guttering Replacement Service
Choosing London Roof Clean guttering replacement service for your property is the perfect way  to ensure your roof and property remains damage-free and clean and clear, our service technicians are experts at installing all types of uPVC guttering
London Roof Clean use high quality uPVC, the guttering is designed to catch rainwater from your roof and divert it away from your roof line.
As a company that specialise in gutter replacement   we look at every detail to ensure your home is properly protected. We install guttering with secure and durable seals to prevent leaks, and ensure brackets are correctly aligned to ensure water flows evenly into the drainpipe with no danger of overflowing or backing up..
To ensure they match the aesthetics of your home, London Roof Clean offer uPVC guttering in a range of designs and colours including black, white or brown. We can also  supply an attractive cast-iron effect which is more affordable than many traditional cast iron gutters, but offers an equal level of quality.
London roof Clean also supply and install a range of uPVC fascia and soffits, As with all our high quality roof line products because our gutters are made from uPVC, they will never need repainting and require very little maintenance – just give them an occasional wash down with water.
Faulty | Damaged | Old – Supply | Install | New – London Roof Clean – Guttering Replacement Service