Premier and competitively priced Gutter Cleaning Repairs and Maintenance in
Gutter Cleaning-Repairs UB2 Southall South-Norwood Green
Gutter Cleaning-Repairs UB2 Southall South-Norwood Green
Our Prermeir guttering service is inclusive of
Free Quotations and Site Survey

Trained & Fully insured Service Technician

Fixed Service cost

Minor Repairs Included as Standard

Digital Photographs
Minor repairs include repairing or replacement of broken or damaged clips brackets and joiners, replacement of missing or faulty rubber seals and the sealing of all known leaks, any parts used are included in the price. London Roof clean policy means we never charge any additional for the above service the price we say is the price you pay.
Rainwater Gutters and down pipes are an essential system protecting your property from the outside elements, if water is directed through your guttering down to the ground drainage system then water will eventually find it's way into your property causing damp mold and mildew.
Blocked, leaking and faulty gutters are a common problem that London Roof Clean service technicians encounter on a daily basis, whilst the solution is relativity simple – cleaning repair and maintenance for most property owners DIY gutter cleaning is simply not an option, and it not something London Roof Clean and the Guttering Services Team recommend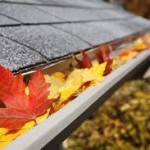 As a specialist in gutter cleaning and repairs London Roof recommend that property owners regularly ensure that there gutters downpipes and roof gully's are cleaned, repaired and maintained on a regular basis, once a year is fine however if the property surrounded by trees then twice a year would be more effective to keep them clean and clear.
Preventative maintenance truly is the most cost effective way to protect your property form damage and potentially costly bills.
We are extremely proud of our customer focused service that is flexible to meet our customers and clients needs
Our service technicians carry out gutter cleaning-repairs UB2 Southall South-Norwood Green on a daily basis, so why not call us today to arrange a clean and repair service at a convenient time for you.