London Roof and Gutter Clean
Guttering Services – Gutter Cleaning Richmond Twickenham
London Roof Clean - Gutter Cleaning Richmond Twickenham
5 Bolton Road,
Chiswick,
LONDON,
W4 3TE
UK
Office: 0203 375 8573
Mobile: 0794 789 3248
Email: Info@londonroofandgutterclean.co.uk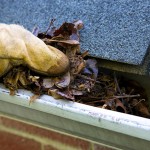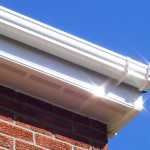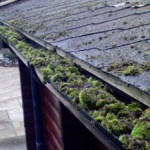 Our Gutter Cleaning Richmond Twickenham.
London Roof Clean services technicians have been providing gutter cleaning to residential and commercial property owners in Richmond Upon Thames & Twickenham for many years. We have a regular client base in the Richmond and Twickenham area that we have built up over the years. This  means we have service technicians locally in  your postcode most days. Our local knowledge of the properties in the Richmond upon Thames and Twickenham allows us to offer a professional cost effective and efficient services at low competitive rates.
Gutter Cleaning Richmond Twickenham
Gutters Cleaned at Low Affordable Rates 
If your gutters are blocked leaking or overflowing they they will most likely require our gutter cleaning service. We clean hundreds of gutters every year in your local area, one short phone call to our experienced customer service team we will be able to provide you with a low affordable quotation, we will then arrange for a service technician to attend your property and carry out a full clean and maintenance service of your gutters. The Guttering Services Technician will ensure that your gutters are fully cleaned unblocked and functioning correctly, all minor repairs will also be carried out FREE of charge!!!
London Roof Clean's guttering services team provide a premier cost effective gutter cleaning service at low affordable rates, our team is fully insured to work on your property up to 4 storeys high with out the need of costly scaffolding, for properties higher than 4 storeys we have access to range of equipment at competitive rates. Our gutter cleaning Richmond Twickenham service can be tailored to your exact requirements and we are fully flexible to meet your needs. No matter whether you have a bungalow, medium sized terraced town house, a large detached house or a large commercial building our fully trained and experienced technicians are fully equipped to clean your gutters.
Our premier gutter cleaning Richmond Twickenham service is inclusive of
free quotations and site survey

HSE Trained & Fully insured Service Technician

Fixed Service cost

Minor Repairs Included as Standard

Digital Photographs
Free Minor Repairs with Gutter Cleaning Richmond Twickenham
Our Free Minor repairs include repair or replacement of faulty clips, brackets and joiners. We also replace missing or faulty rubber seals. If there are any known leaks these will also be sealed.
Any parts used are included in the price. London Roof Clean policy means we never charge any additional for the above service. The price we say is the price you pay.
Gutter Cleaning Richmond Twickenham
Post codes we serve
Below are a list of postcodes we offer our gutter cleaning